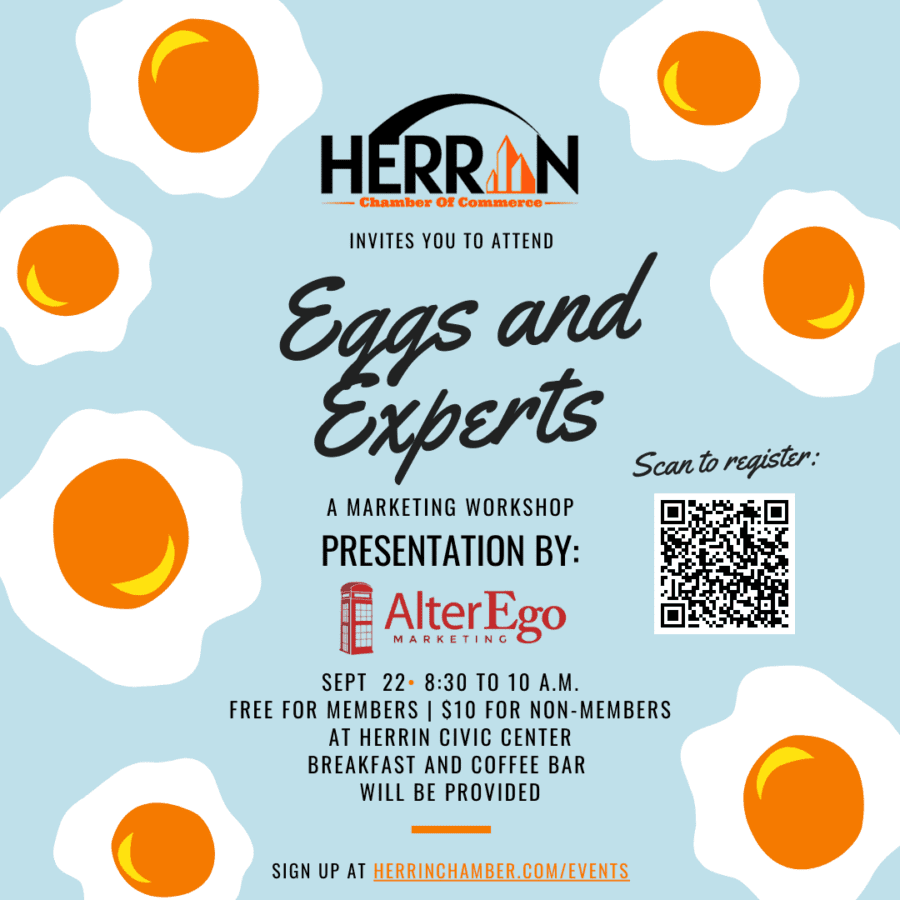 Eggs and Experts
You are invited to attend…
Eggs and Experts
Friday, September 22
08:30 AM – 10:00 AM Central
Herrin Civic Center
101 S 16th St
Herrin, IL
Need help marketing your business? We are bringing the experts to you!
Join us for a fun, interactive workshop where you will learn all the tips and tricks to market your business more efficiently.
AlterEgo Marketing will be providing their expertise and Cold Blooded Coffee Co. will be providing the eggs (in the form of a breakfast bar where you can build the breakfast bowl of your dreams!)
Spots are limited. Register NOW.