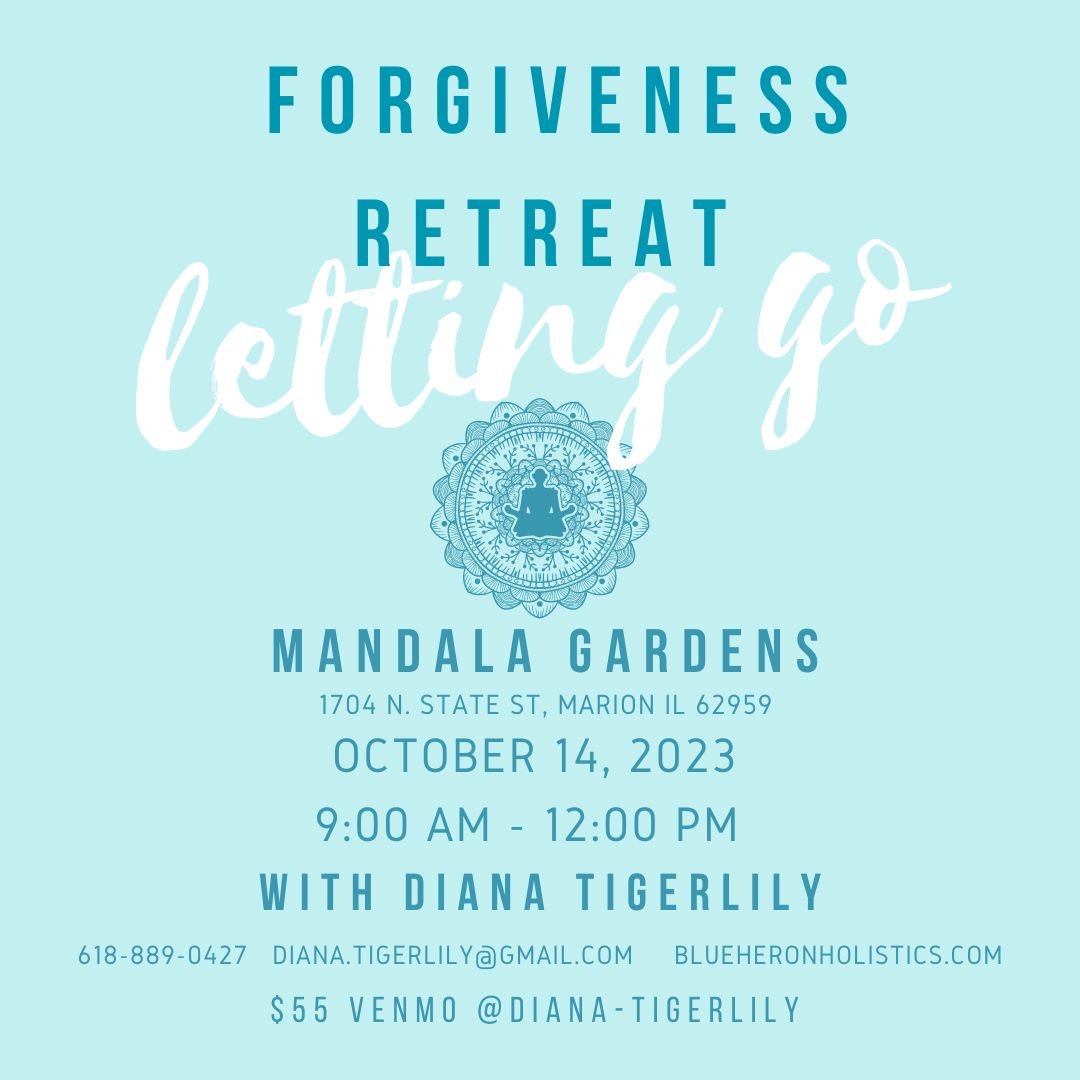 Forgiveness Retreat
Join Diana Tigerlily, Ph.D., at Mandala Gardens for a peaceful morning of forgiveness, self-compassion, and loving kindness.
Based on Stanford Forgiveness Project founder Dr. Fred Luskin's techniques outlined in his book Forgive for Good, this retreat will guide you through forgiveness meditations to help you release old wounds and begin healing.
During the retreat we will unravel forgiveness myths, overview techniques of forgiveness, and practice powerful forgiveness meditations.
A labyrinth walk and gentle yoga will provide time for extra reflection and nurturing.
Participants will be equipped to continue practicing these forgiveness techniques beyond the retreat. Feel free to contact me if you have any questions.
9:00 am – 12 noon
guided meditation, labyrinth walk, gentle yoga
$55 Venmo @Diana-Tigerlily
BlueHeronHolistics.com
BlueHeronHolistics@gmail.com
618-889-0427