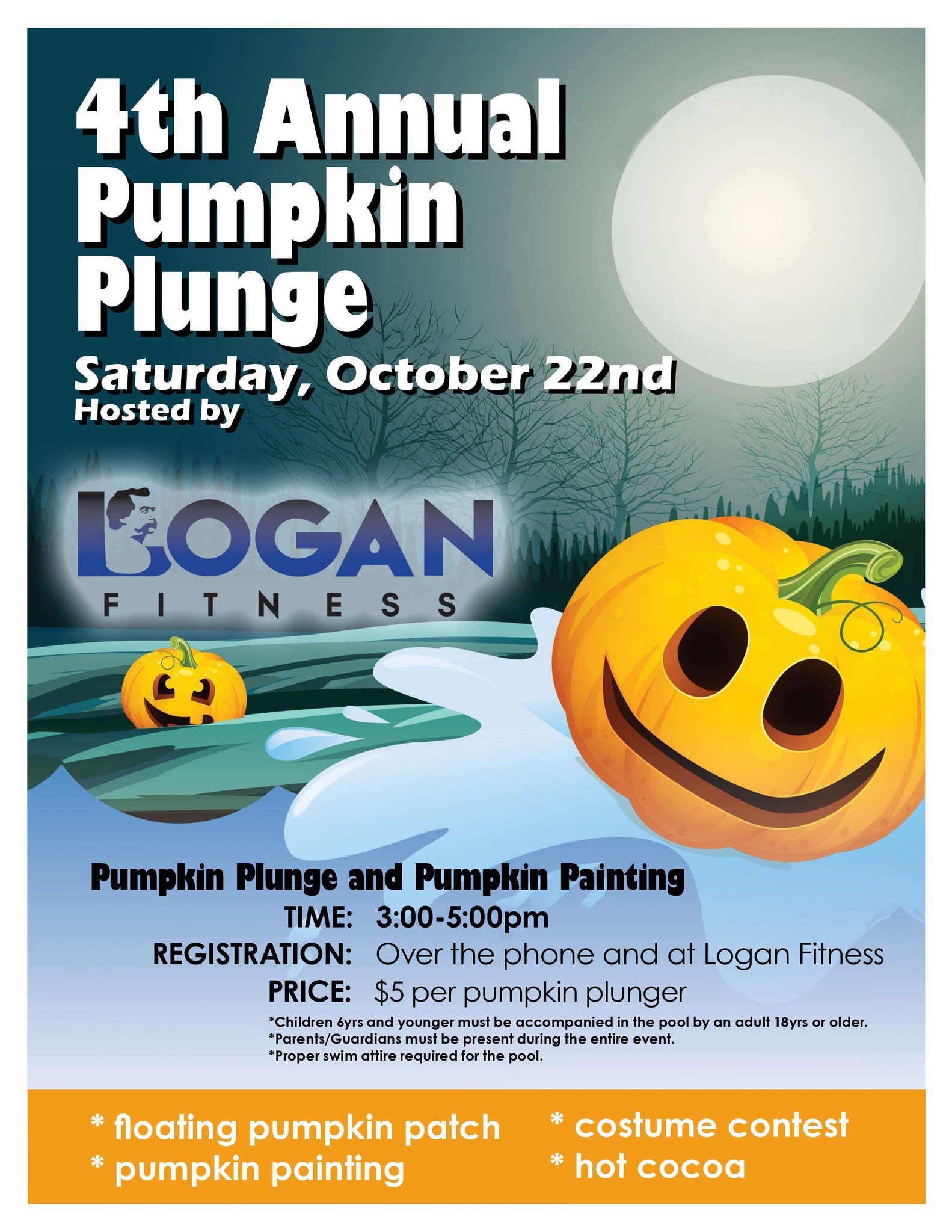 4th Annual Pumpkin Plunge
It's the fourth annual pumpkin plunge, for all ages! Pick a pumpkin in the floating pumpkin patch then paint it. This event will also include a costume contest and plenty of hot cocoa!
*Children 6 years and younger must be accompanied in the pool by an adult 18yrs or older. Parents/Guardians must be present during the entire event.
*Proper Swim attire for the pool
*There will be no 5k run/walk this year