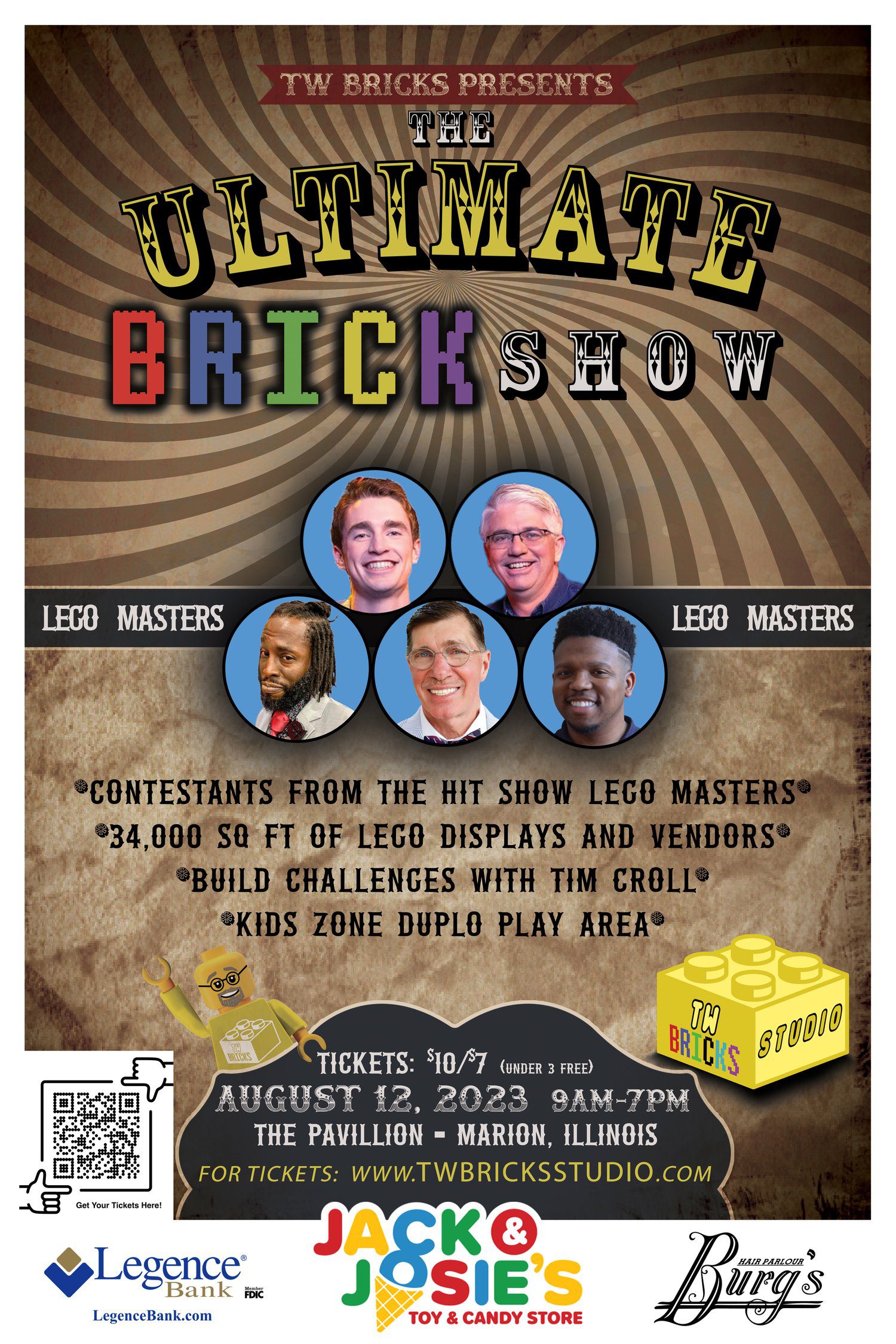 The Ultimate Brick Show
Love Legos? Then this is the event for you!
– Incredible Lego Displays!
– 4 Contestants from the hit show, Lego Masters that will be displaying and doing meet and greets!
– Build Challenges with Tim Croll!
– Local Displays!
Ticket pricing:
Adults: $10
Kids 4 – 10: $7
3 and Under, Free
We will also provide military discounts (at the door only).
Ticket sales will launch February 1, 2023. Tickets can be found at www.twbricksstudio.com
This EXPO will house:
– 34,000 sq ft of LEGO Displays
– Vendors
– Contestants from the hit t.v. show LEGO Masters
– Custom and Interactive Builds with Tim Croll
– and MORE!
At the cost of a movie ticket, this family event is a fantastic opportunity for the LEGO community and fans.