Family Camping at little Grassy
Live a life you don't need a vacation from!
This is a phrase that became my mantra years ago. It has meant many things to me over the years; to create a life that I do not feel I need to escape, to live a life that feels like a vacation, to find joy in everything I encounter. Over the last few years, I have transformed this mantra to encourage my family to be "tourists in our own town", to make every adventure have the same energy that a vacation does.
With this attitude, I decided we would revisit my favorite childhood local attractions, but through the eyes of a tourist. Growing up, I spent many summers at Little Grassy Campground. We would spend all day at the beach or hiking trails, on the boat at a spot we had dubbed "The Rock", falling asleep to the sound of crickets after eating our weight in s'mores by the campfire. When I began my own family, I knew this was something I wanted to share with them.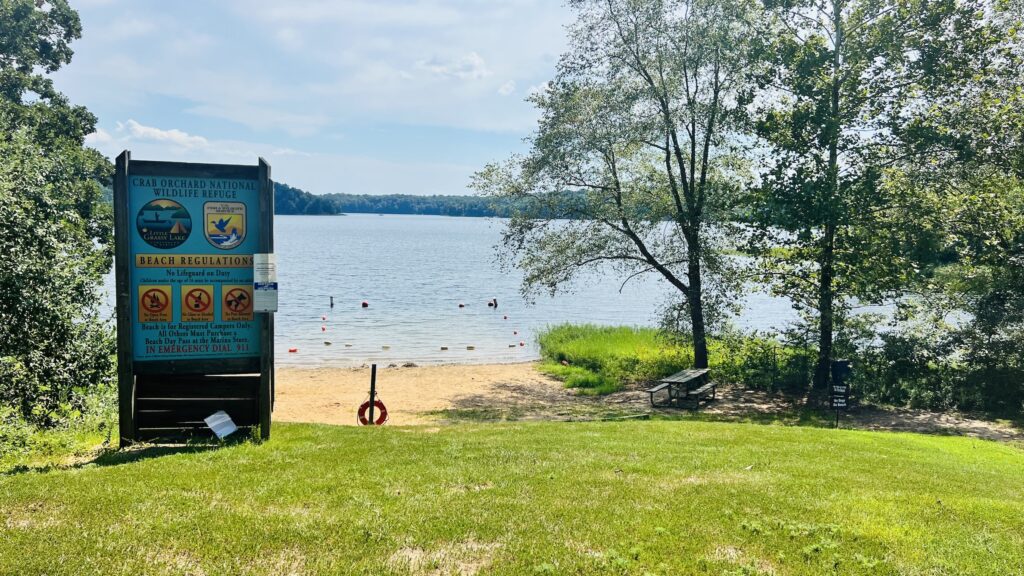 Now, not everyone would find camping a suitable choice for a family with a three month-old baby. But I knew Little Grassy to be a quiet campground, with welcoming staff – and best of all, not that far from home! When we arrived, there were campers spread out throughout the campgrounds, but spaced enough that we did not have anyone on either side of us. This provided opportunities to listen and enjoy the sounds of nature, as well as restful sleep.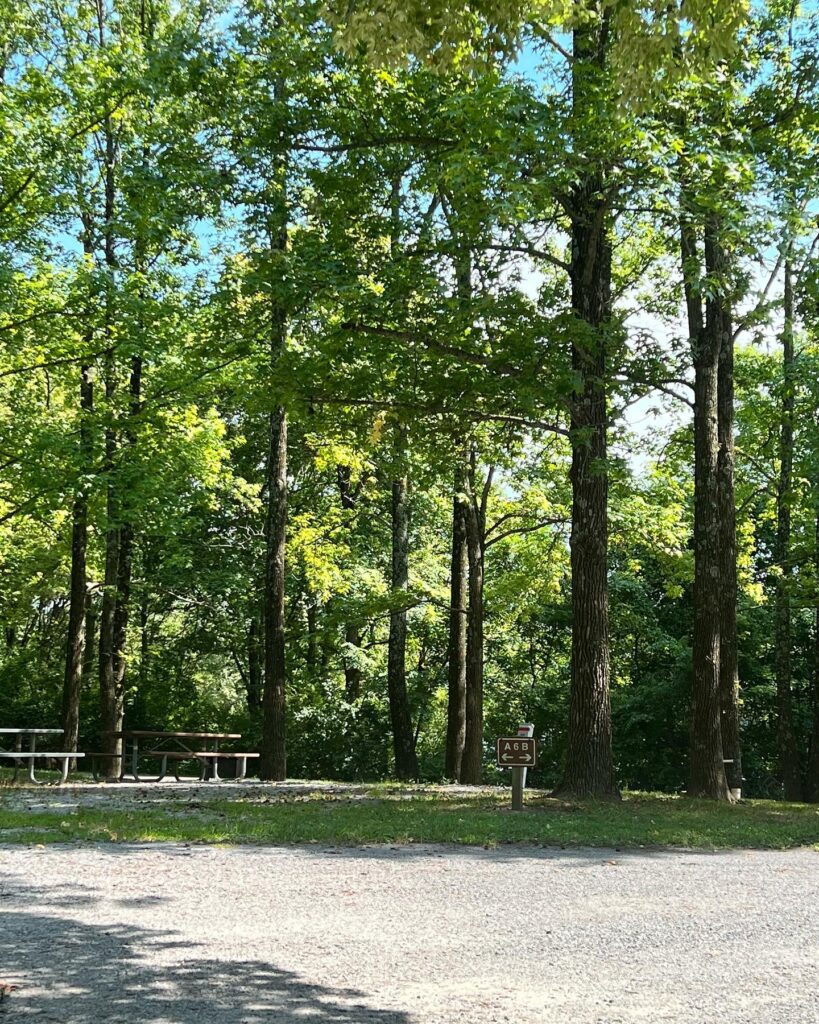 The paved roads became excellent paths to take a family walk and explore the grounds. We stopped in at the marina, and were greeted by the friendly staff (including a charming dog!) as we purchased a few s'mores supplies and sodas.
We are fortunate enough that our baby loves being outside. From the trees, to the water, to the beach, to the smiling faces in the marina, we loved watching her soak everything in. We had a beautiful unobstructed view of the lake, and watching the sun set on the lake with our baby was an unforgettable family moment. We can't wait to go back next year so that she can experience a beach for the first time, and continue making fantastic memories.