Marion Hits it out of the park with Prospect League Baseball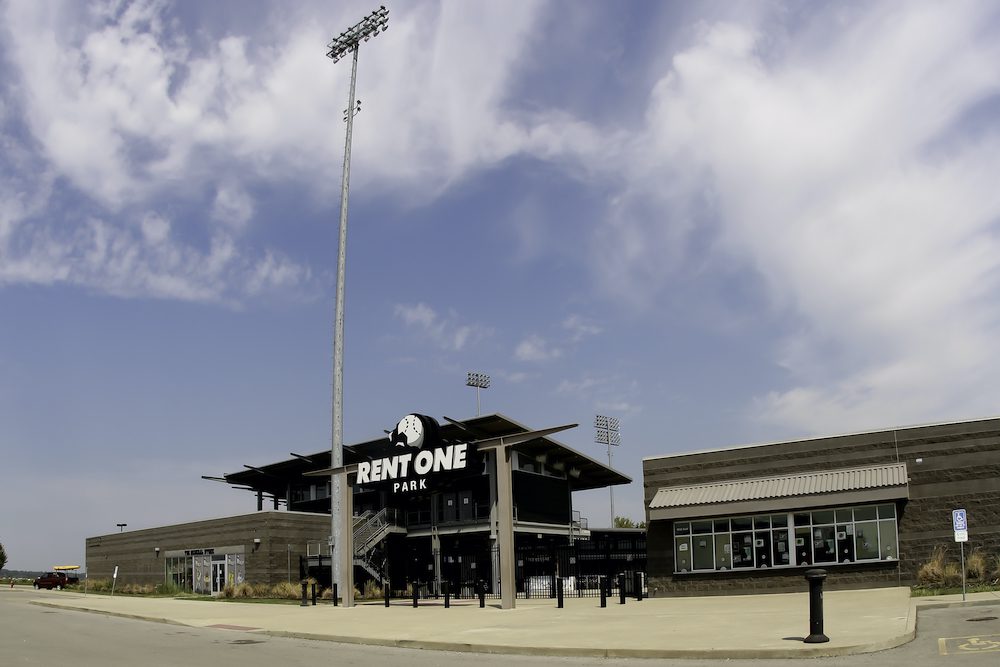 In August of 2022, the Prospect League announced Southern Illinois as the home of their 18th official team. The Southern Illinois team will make its home at beautiful RENT ONE PARK, a 3,500-seat, 5000-capacity ballpark constructed in 2007, hosting independent, professional baseball through 2021. The stadium has a contemporary design, without the red brick and green steel of most ballparks in the U.S., and its Sportexe Turf allows for other sports and events throughout the year. The name of the team is yet to be determined and will be released sometime this fall.
Southern Illinois has a rich history of Baseball dating back sixteen years, when the opportunity arose to continue that legacy while providing a first-class venue to host community-related events, we wanted to ensure those types of activities were still possible by purchasing the stadium"- Rodney Cabaness (owner).
The Prospect League is a wood-bat summer league for collegiate players and has teams across
Pennsylvania, West Virginia, Ohio, Indiana, Tennessee, Illinois, Iowa, and Missouri. The Prospect League is the highest level of amateur baseball played in the nation. It has been in business since 1963 and has provided professional baseball with more than 800 players—more than 175 of those reaching the majors. For this reason, plus the tradition and strength of the Prospect League, the league receives support from baseball scouts, college coaches, and fans. The Prospect League's new commitment to growth and strength is based upon the interest and skills of college baseball coaches and administrators—people who know talent and know the business of putting a team on the field. A full Prospect season is around 60 games.
Our goal was to make the Prospect League the best summer collegiate Baseball league in the country " – Bryan Wickline, Former President of The Prospect League. 
visitSI hopes that you will come out to the ballpark and cheer on this new team and support them in their community efforts. If you are looking for an itinerary of things to do while in town, give visitSI a call at 618-997-3690 and we can help you plan your trip.