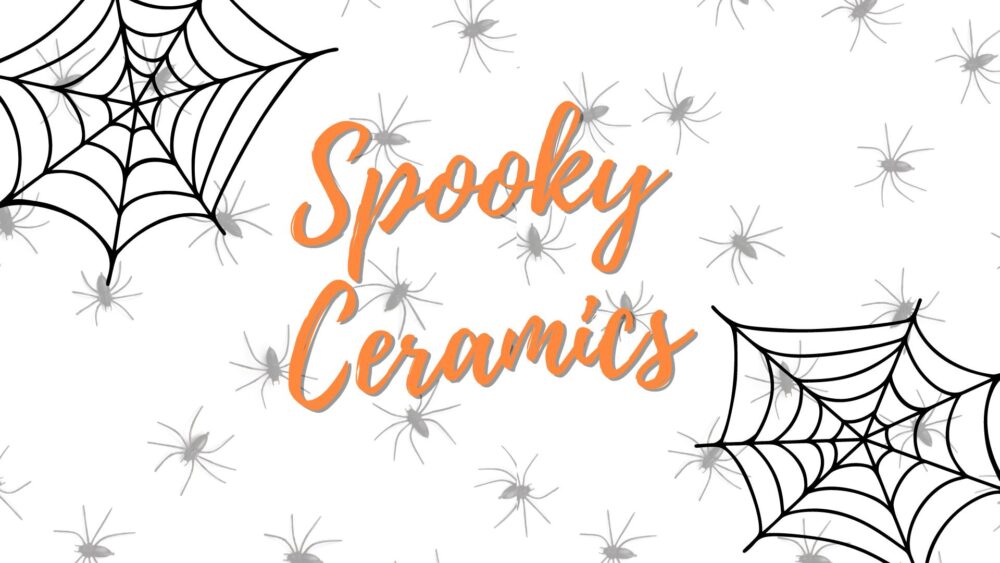 Spooky Ceramics DIY Workshop
It's time for SPOOKY CERAMICS! If you love Halloween & Fall as much as we do, then this is the event for you.
The LIGHT UP project are $38 and come with a light kit and the LANTERN projects are $18 and come with a battery operated tea light.
Dimensions of each project are shown below.
DEADLINE TO PICK YOUR PROJECT: 9/16/23 or when spots are filled
LIGHT UP (LIGHT KIT INCLUDED) $38
1 Sugar Skull Light-Up 6.25H x 5.25W
2 Ghost Pile Light-Up 9.25Hx5.75Wx3.5D
3 Large Jack-O-Lantern Light-up 8D x 8H
4 Stacking Skull 9.5H x 4W
5 Large Pumpkin Light-Up 8H x 6.25W
6 Haunted House Light-Up 8Hx6Wx3.5D
7 Pumpkin Stack Light-Up 9.25H x 4.5W
8 Skull Light-up 6.5H x 8L
9 Halloween Tree light-Up 12H x 7W
LANTERNS (TEA LIGHT INCLUDED) $18
1 Haunted House Lantern 6.5H x 3.5W
2 Small Jack-O-Lantern 5.5H x 5.5D
3 Mummy Lantern With Handle 5.25H x 4W
4 Jack-O-Lantern With Handle 5.25H x 4W
5 Ghost Lantern 6H x 4.75W
6 Witch Hat Lantern 5H x 6W
7 Witches Lair Lantern 7H x 4.75W
8 Witch Hat Jack-O-Lantern 6H x 5.25W
9 Mummy Lantern 8.75H x 7.5W
**Ages 6+. If you are registering for more than 1 person/project you would just add to cart and repeat the process as needed.**
Please review the STUDIO POLICIES & LIABILITY WAIVER before proceeding with payment.
Drinks & snacks are available for purchase, no outside alcohol is permitted.