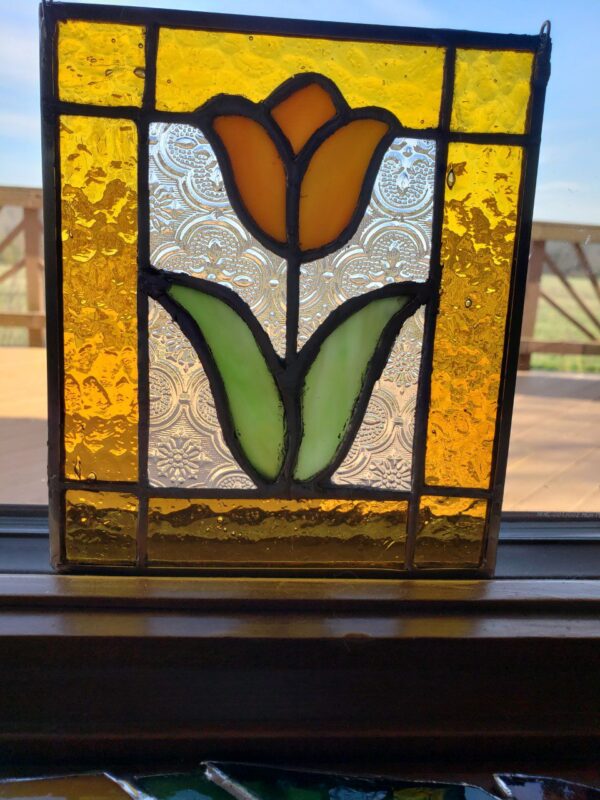 Stained Glass Class at Little Egypt Arts Assoc.
Little Egypt Art Association will host a Stained Glass Class on May 20, 2023, from 10 AM to 3 PM taught by Cathy Dudley. Class size is limited to 5 people so register early.
In this class you will learn:
Tools needed to do stained glass.
How to cut glass.
Grinding the glass edges.
How to apply foil to the glass edges.
Soldering technique to hold the glass pieces together.
Various kinds of glass used in making stained glass.
This Project is a small panel. 5.5 inches x 6.5 inches
Plan to get there a little early as class will start promptly at 10 AM.
Contact Cathy Dudley at 618-889-0750, please leave a message.
Cost is $55 and includes some of the supplies and equipment for you to use to complete the project.Below are items bring with you if you have them:
100 watt Soldering Iron and resting stand.
Grousing pliers.
Breaking or Running pliers.
Safety glasses if you don't wear glasses.
Bring a drink and a snack since the class will go through noon time. You should be able to finish the project that day.