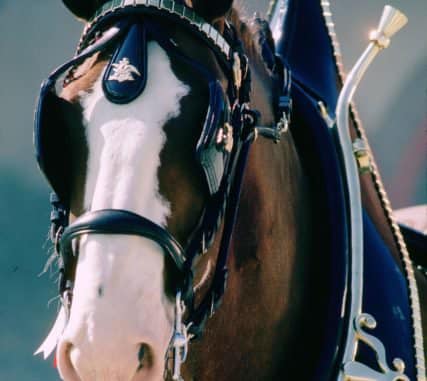 Budweiser Clydesdales One-Horse Show
Golden Eagle Distributing is bringing the famous Anheuser-Busch Clydesdales to Marion this holiday season for the Very Merry Marion Parade on November 26th!
In partnership with the City of Marion, Golden Eagle is pleased to present the following 'one-horse shows' while the World Famous Budweiser Clydesdales are in the area.  Each show is from 3pm to 5pm.  Stop by for an up-close look at these majestic creatures!
Wednesday, November 22nd @ AJ's Liquor, Carterville
Thursday, November 24th @ Just One More Bar & Grill, Marion
Friday, November 25th @ Speakeasy Liquors, Marion