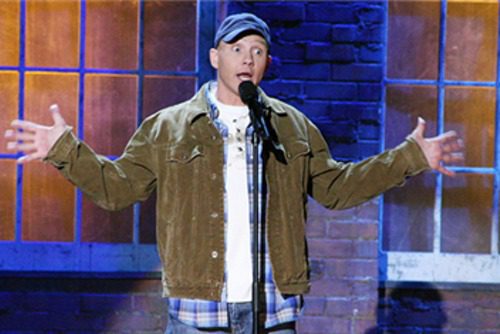 SATURDAY SHOW! LIVE Stand Up Comedy at Walker's Bluff with JAMES JOHANN
– SPECIAL ENGAGEMENT- Saturday at 7 pm show –
Join us in the Tasting Room at Walker's Bluff! LIVE stand up comedy is the perfect date night or night out with friends!
Show starts at 8, grab tickets NOW! Our March show features James Johann!
James Johann been seen on CMT, Comedy Central, the Blue Collar Comedy tour and more! James was born in the Midwest during the 70's era of bell-bottom jeans, wood paneled station wagons and disco music. His childhood upbringing was significantly influenced by country music, countless bad haircuts and heavy doses of Catholic school. In 1991, after being fired from several "McJobs" James began his standup career in Kansas City. His self-deprecating sense of humor and high-energy style all come together to create a unique onstage persona. James relies more on his brain than the profane, and his comedy often hits upon the universal theme of failure, and provides a truthful and hilarious reflection of life as he sees it.