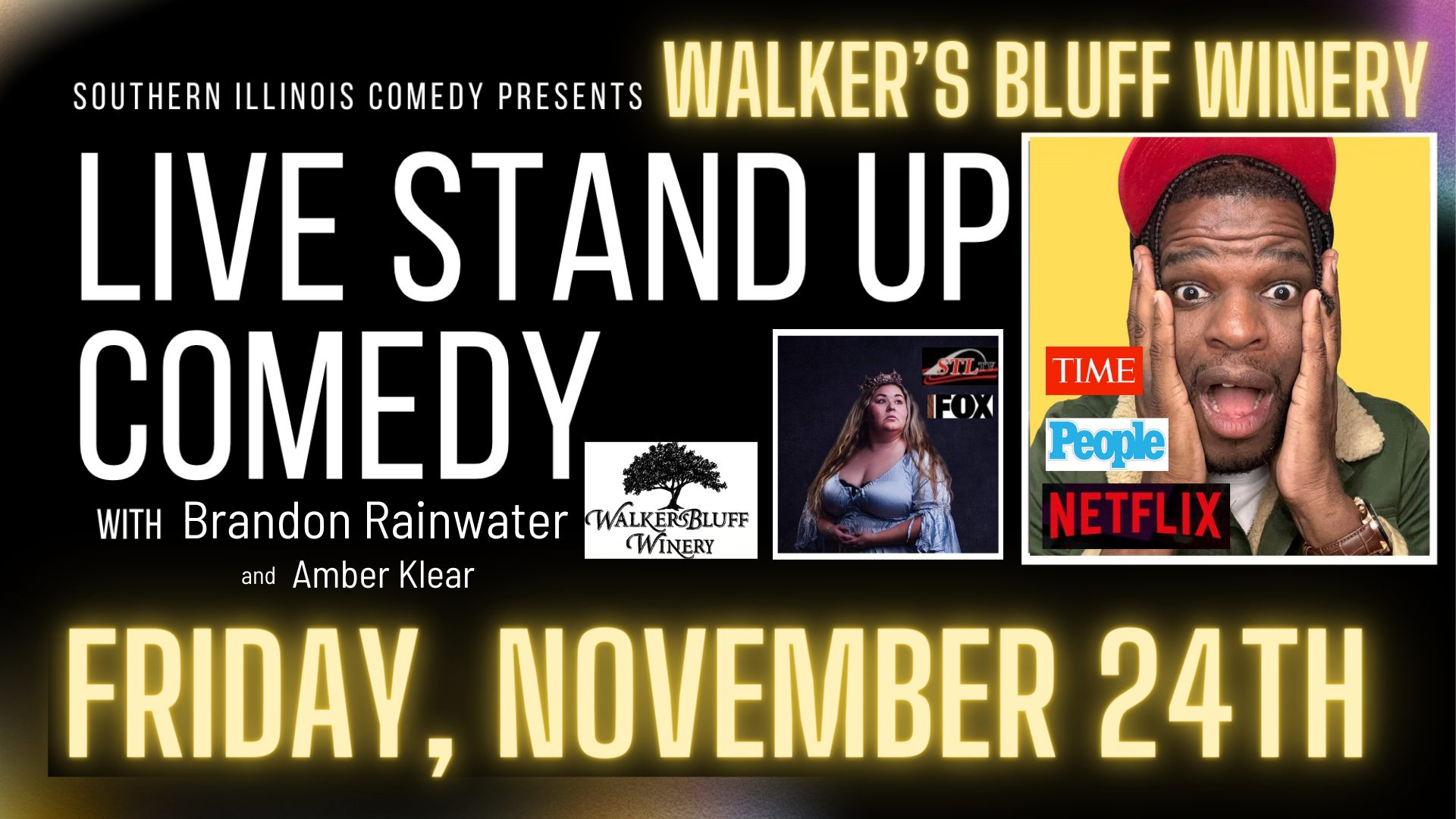 November Comedy Night
The perfect date night or night out with friends, LIVE stand up comedy at Walker's Bluff!
Grab tickets now and join us in the Tasting Room for an evening of laughs! Show begins at 7:30 pm.
Come enjoy Comedian Brandon Rainwater and  Amber Klear!
Bradon Rainwater has been featured in TIME, People Magazine and other publications acknowledging his rise in the world of comedy. With his energetic stage presence, Brandon has a knack for keeping audiences engaged from start to finish. Whether he's sharing hilarious anecdotes about his experiences as a parent or poking fun at the absurdities of different generations, his diverse humor appeals to a wide range of people. Brandon's random yet relatable expressions on stage always leave the crowd in fits of laughter, creating an unforgettable comedic experience.
Amber Klear, dignified comedy queen, as seen performing at Sturgis and featured on Fox's One Mic Stand, CBS morning radio, and as co-hosting STL's Let's Talk will leave your head spinning with laughter. You REALLY never know what she is going to say!