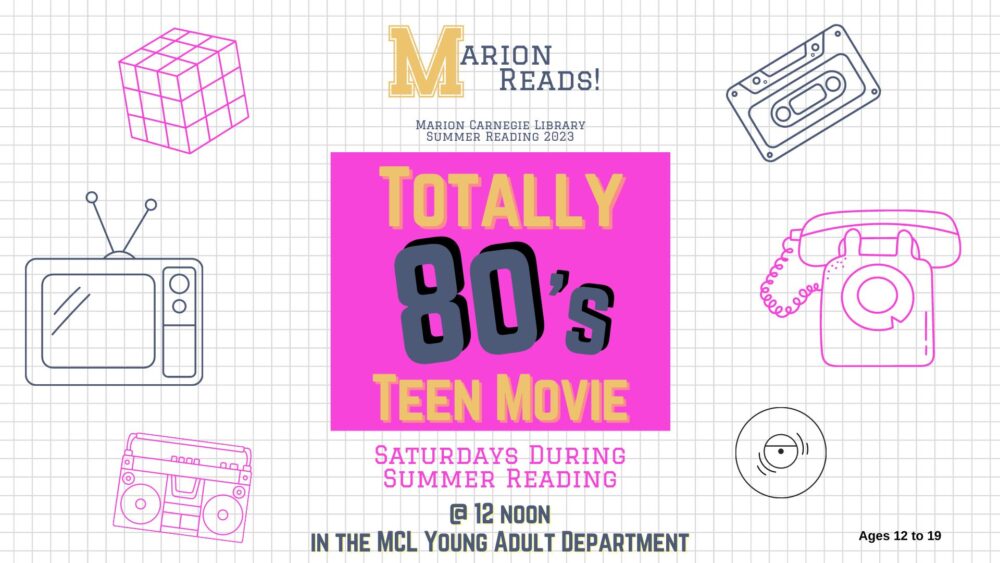 Totally 80's Teen Movie at MCL
Drop into MCL's Young Adult Department (on the top floor) and watch an 80's blockbuster, each Saturday during Marion Reads! Summer Reading!
This event is free and open to everyone aged 12 – 19. No registration or library card is required.
NOTICE: All participants and parents understand and agree that photos taken at library events may be used in social media postings and future promotions.