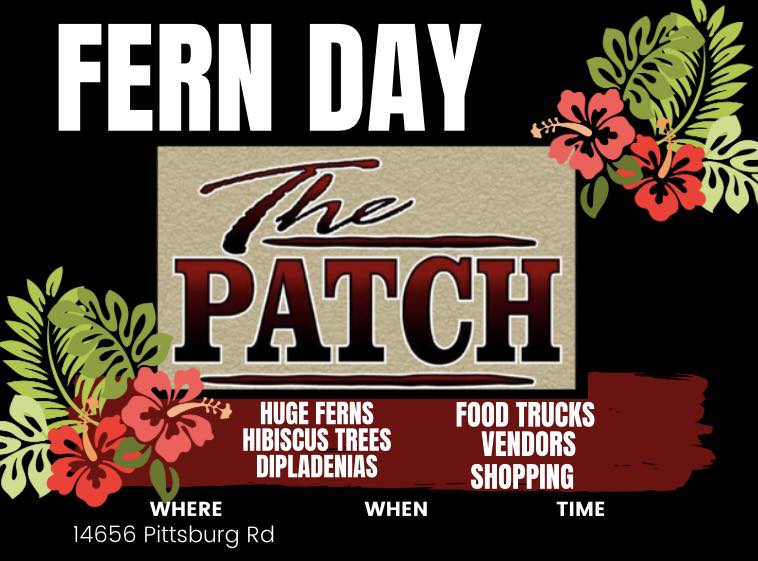 Fern and Vendor Day at The Patch
Fern and Vendor Day 2023 will be a spring event you do not want to miss!
If you haven't been, you're missing out! We love having these events all while supporting our community and its small business people!
We have the largest ferns you can find, along with 40 plus vendors and food trucks ALL local to our area!
Plants that will be available:
Boston ferns
Kimberly ferns
Macho Ferns
New* Foxtail ferns
Dipladenia hanging baskets
New* Mandevilla hanging baskets
Braided Hibiscus trees
New* Hibiscus Bushes (multi color)
New* Mandevilla Trellis
Food Trucks include but
are not limited to: Riley's BBQ
On The Dough
Galatia Kettle Corn
Drews Doghouse
Cold Blooded Coffee
40 plus vendors of all kinds!
Live Band!
Face Painter!
Professor Play!
The Patch Kids play area!
Goat feeding area!
This event is only $5 cash per vehicle! Not per person! Load your vehicles up with family and friends and come out to The Patch for a great time, all while supporting our amazing local vendors!