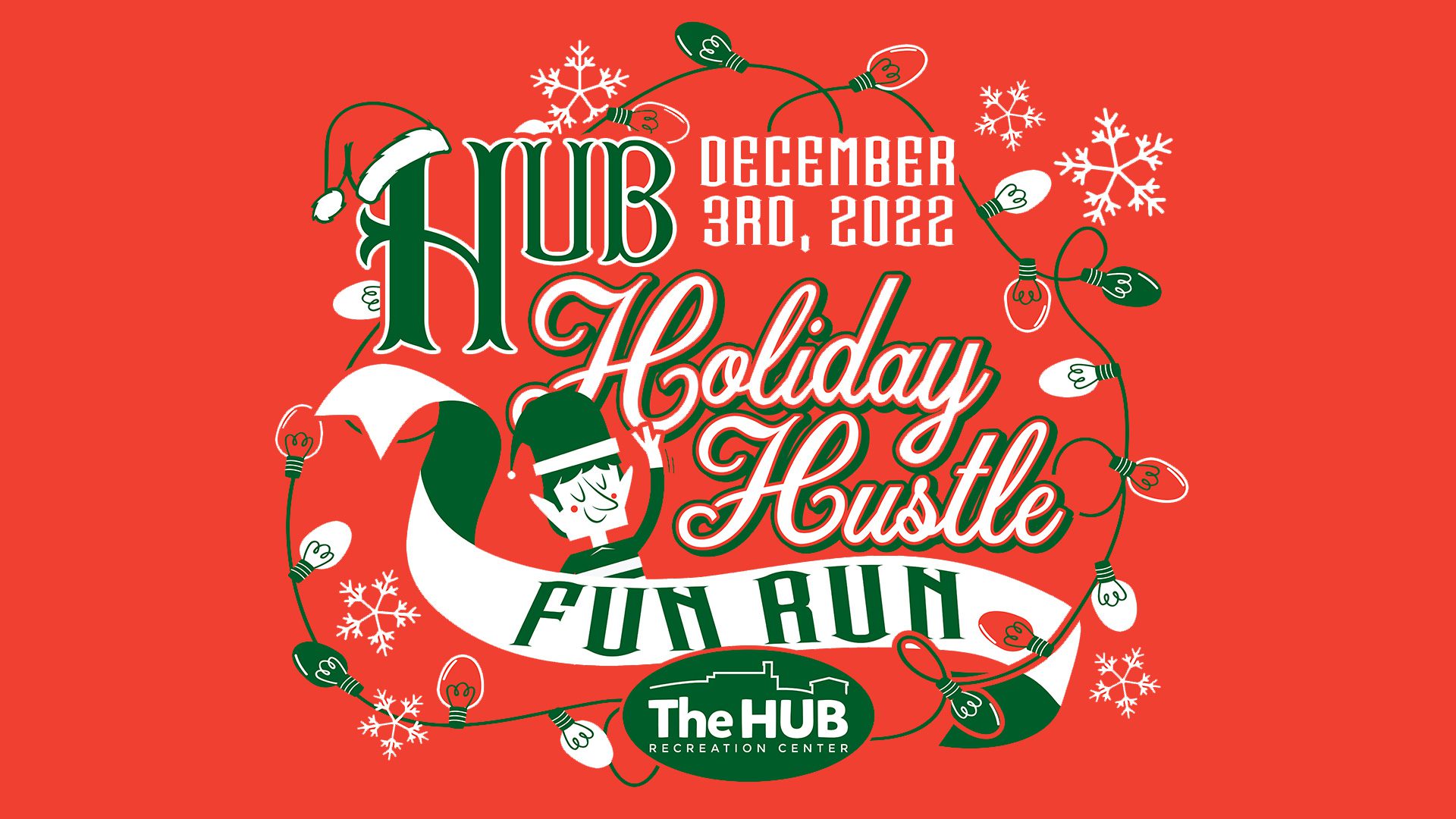 HUB Holiday Hustle
The HUB Recreation Center is excited to host our inaugural HUB Holiday Hustle Fun Run!
Get that ugly Christmas sweater, Santa hat, Elf suit, etc. ready and let's show our city some fun holiday spirit! Runners and walkers, families and friends are welcome to participate in this short, fun event. There will be a costume contest, hot chocolate and a surprise at the end of the route!
We are also asking participants to help us fill pantry shelves at the Salvation Army by bringing much-needed canned goods on race day. Visit 
www.thehubmarion.com
 for a list of requested items.
HUB Holiday Hustle Fun Run
Saturday, December 3rd, 2022
Sponsored By: Run To Succeed Sports
7 a.m. Registration
8 a.m. Fun Run
Hot Chocolate Provided by Ziggi's Coffee
Water Provided by Alicia Davis – State Farm
$20 First Participant
$15 Each Additional Participant
(Long-Sleeved Shirt Provided)
Dress Up & Show Us Your Holiday Cheer – Prize Awarded to Most Spirited!